You're getting ready to choose your Bride Tribe and your leading lady to stand up beside you on your big day. But does she earn the title of Maid of Honour or Matron of Honour? What's the difference and does it matter?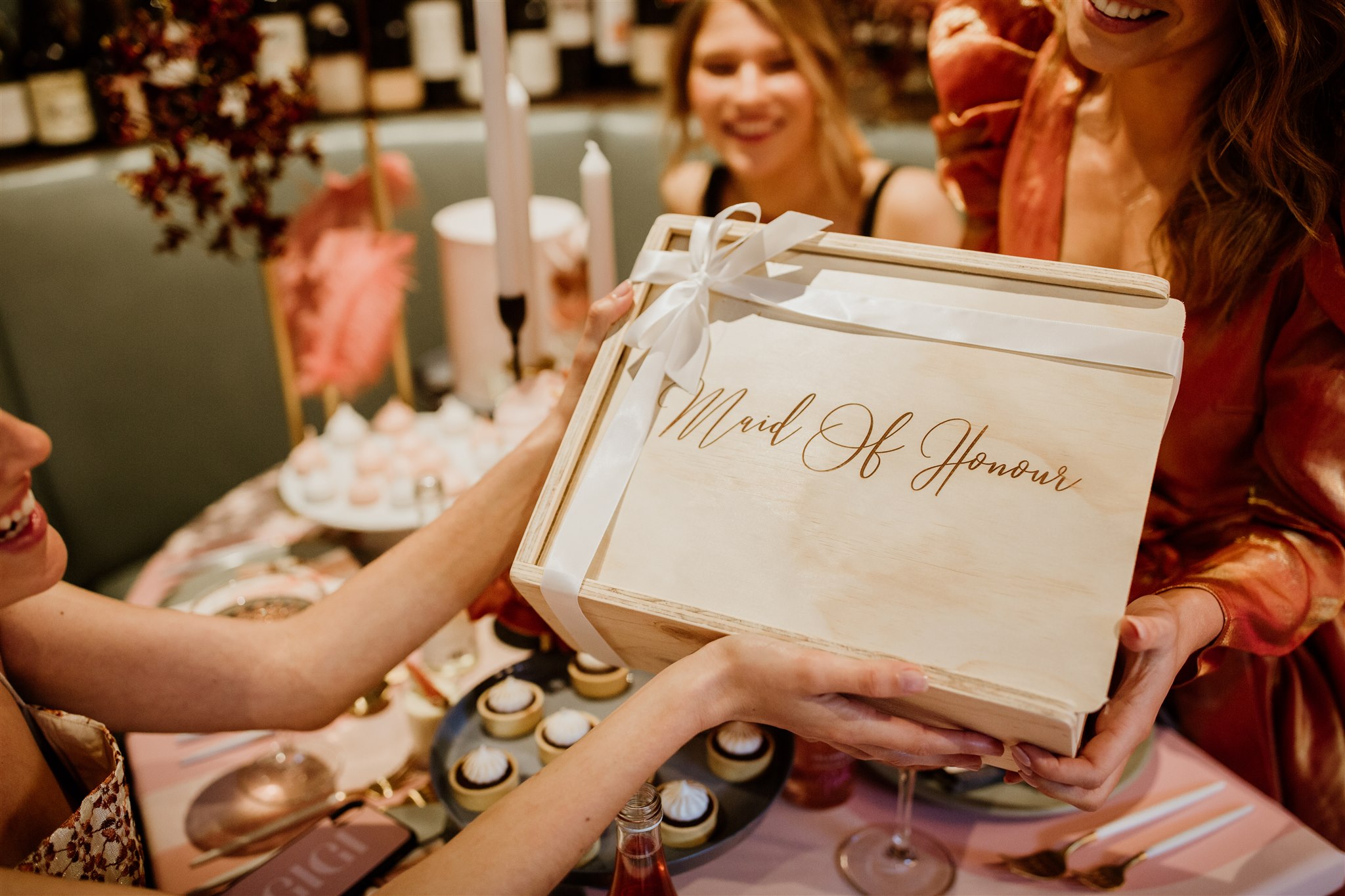 Traditionally the title of "Matron" refers to the Bride's honour attendant who is already married, whereas a "Maid" is unmarried. This role is often given to the Bride's best friend or sister, though we've seen a bit of a shift from this norm to include the Bride's mother or even a well-behaved, much-loved pet dog.
Can you have both a Maid and Matron of Honour? Absolutely! If you're wondering how the bridal procession traditionally follows when both are in attendance – the Matron of Honour walks down the aisle first, followed by the Maid of Honour, who will stand closest to the Bride during the ceremony.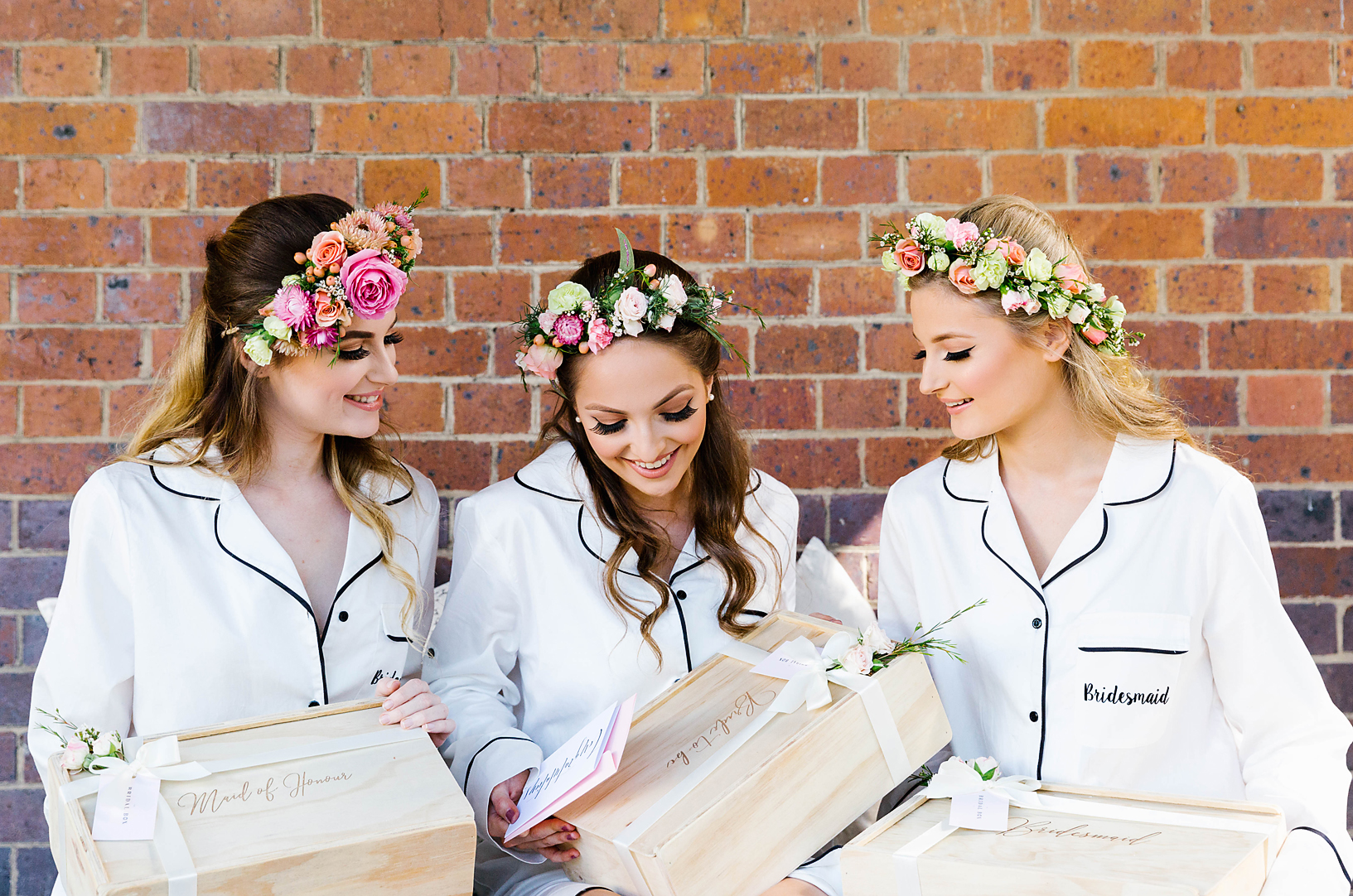 These days, most Bride's choose to simply use the title "Maid of Honour", whether her attendant is married or not. If you wanted to avoid using the terms "Matron" or "Maid" altogether, you could simply opt for "Honour Attendant". In times when the Bride's honour role is given to a male, we've seen the clever introduction of "Man of Honour" given to him. Likewise for the Groom's party, we've seen "Best Woman" instead of the traditional "Best Man".
Of course, if your honour attendant has four legs, you might choose the title "Dog of Honour". Just make sure they don't steal the wedding cake!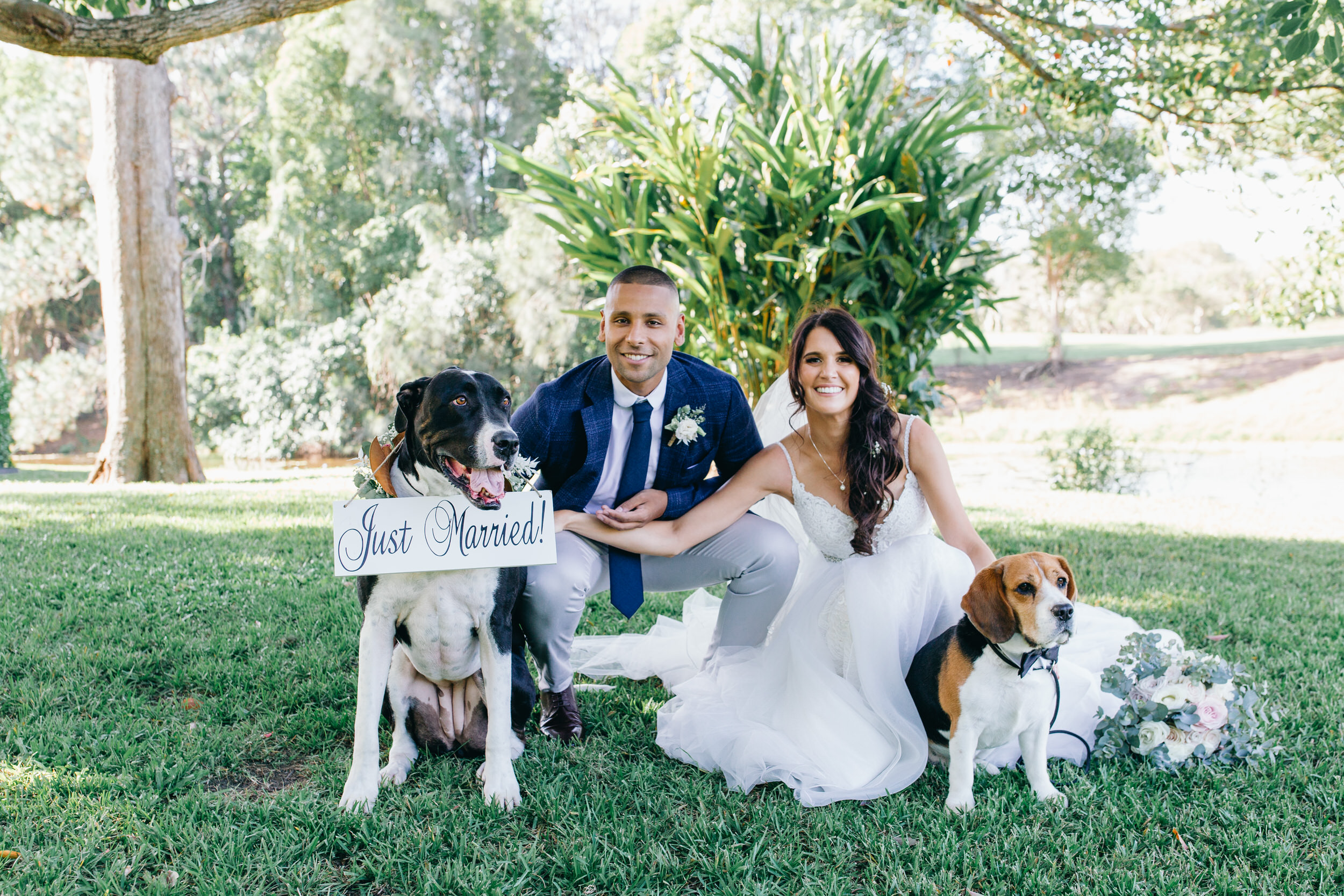 So what do you think? Will you stick to tradition when giving titles to your Maid or Matron of Honour? 
Whatever you decide, we have you covered! Our "Maid of Honour" gift boxes can be found HERE and you have the option to custom your title to suit whoever is beside you on the day… no matter how many legs they have!