Chanel and Allen became engaged in November and the gorgeous couple caught our eye when they won a LOOP Giveaway that The Bridal Box Co. was participating in. Chanel is ALL about the details, has great taste and a totally swoon-worthy instagram @chanelngarcia.
These love birds have tied the knot now, but we had a sit down when Chanel was still a blushing Bride-to-be to talk all things wedding!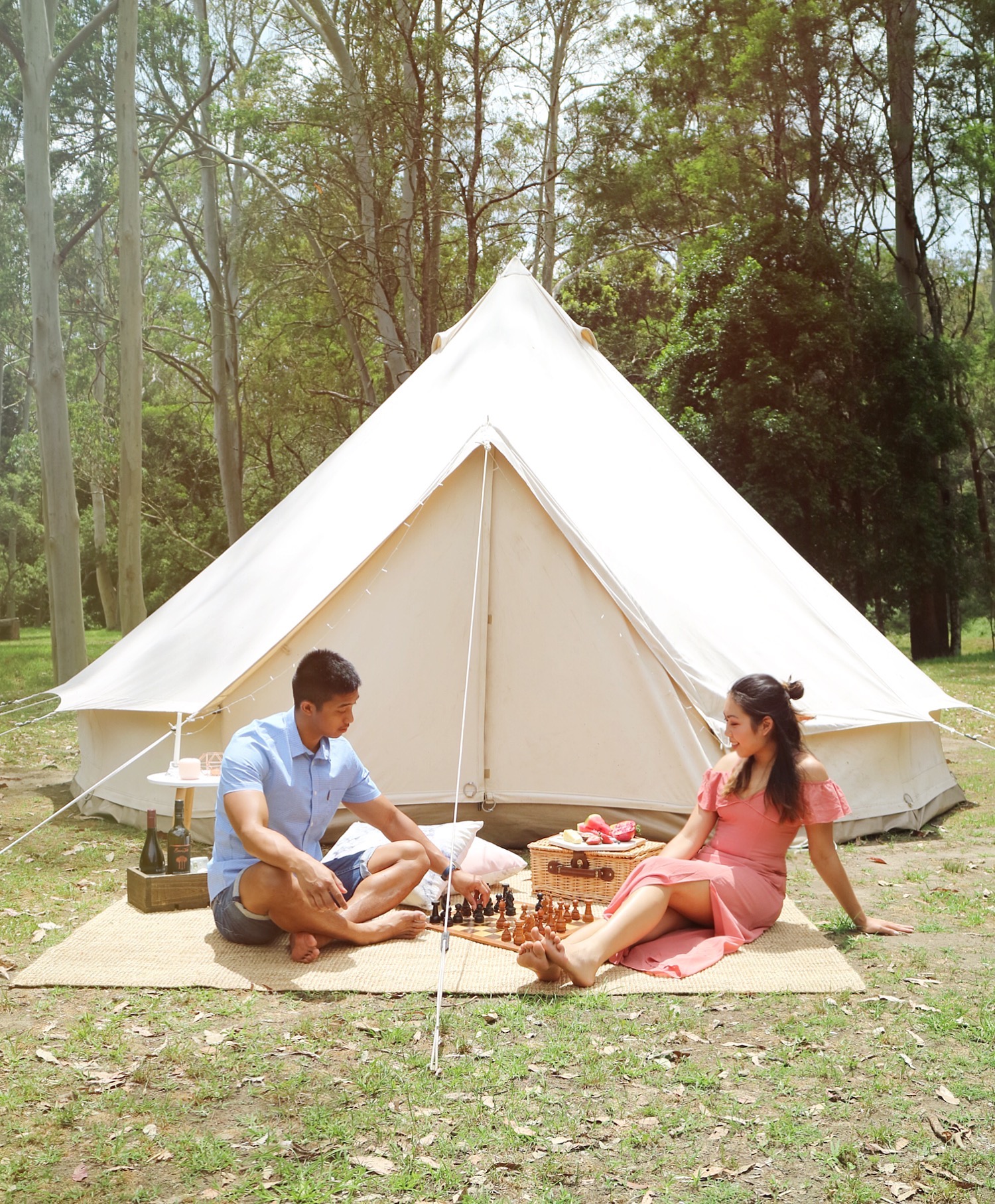 The Bridal Box Co: Tell us about the proposal? Did you see it coming, or were you super surprised?
Chanel: No I didn't! He caught me by complete surprised and kept the ring with my Maid of Honour. We went glamping in Glenworth Valley for our 10 year dating anniversary and he popped the questioned by the fireplace. It was very secluded and romantic!
The Bridal Box Co: When is your wedding and how long is your engagement?
Chanel: Our wedding is in November, we would have then had a 2 year engagement. We're thinking of having a cute little garden ceremony and reception in Camden, Moss Vale or Byron Bay.
The Bridal Box Co: How many people are invited?
Chanel: We're planning on having a small intimate wedding with about 60-70 people.
The Bridal Box Co: What is the theme/colours of your wedding?
Chanel: Blush pink, white and gold.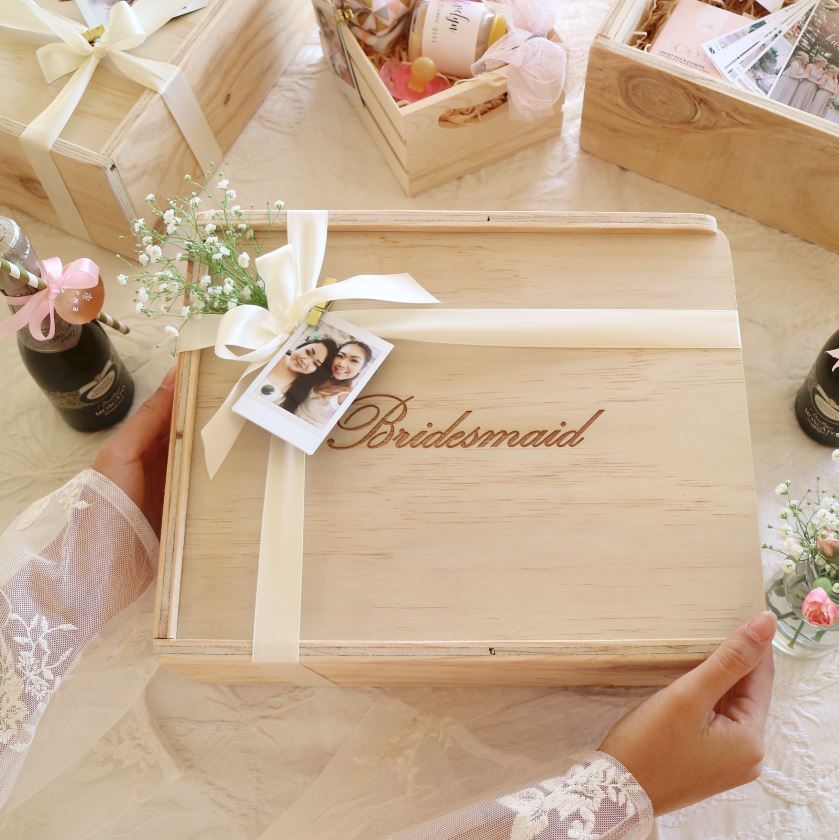 The Bridal Box Co.: Let's talk Bridesmaids. How many are you having, how'd you choose and how'd you propose?
Chanel: I have three bridesmaids, I surprised all of them individually. My best friend is my Maid of Honour because she's been there through thick and thin. We tell each other everything! Bridesmaids are my sister who's always been supportive and my cousin who I share my fondest childhood memories with.
Maid of Honour- We were playing the game "speak out" with the mouth pieces. I pretended to read a card asking her "Will you be my maid of honour?" She understood what I said but didn't realise I was actually asking her!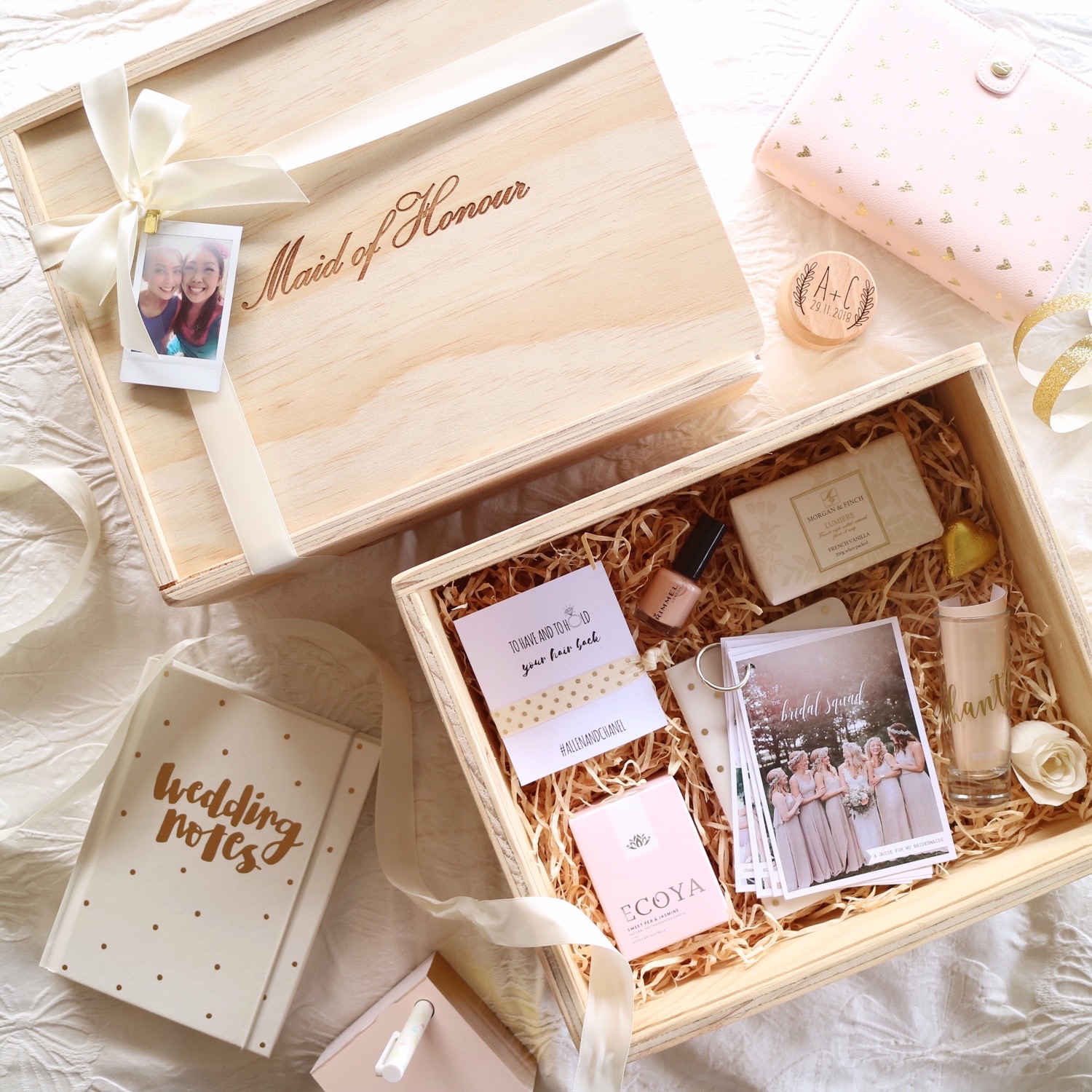 Cousin- I made a "Will you be my bridesmaid" mug and dropped it off to the barrister before we met up for coffee. I waited for her to receive her order in her mug. She was so surprised and excited!
Sister- I came out with a card and a "Will you be my bridesmaid" candle in a gown at my first wedding dress fitting.
The Bridal Box Co: What did you fill your Bridal Box Co boxes with?
Chanel: A candle, nail polish, beautiful soap, customised shot glass, customised hair tie and a DIY inspo booklet (with photos and details about our big day, their dresses and their roles).
The Bridal Box Co: Do you have any advice for other Bride-to-be's planning their own wedding?
Chanel: Keep an eye out for inspiration on Instagram and Pinterest. Keep a little planner to note down ideas and plans. Involve your fiancé and your bridal party! My fiancé and KIKKI K wedding planner have made everything easier!